At Pacific Charter Institute, we know the steps after graduation can be challenging.  We support our graduates by providing our own internal scholarship opportunities.
Many of our Pacific Charter Institute staff members voluntarily support our scholarship program by making monthly contributions! We appreciate donations made by friends and family members to help our students continue their education and support the efforts of PCI.
Are you a Class of 2024 senior graduating from a PCI school? Apply for a PCI scholarship!
Make a tax-deductible donation directly and securely to PCI using the donate button below. All donations are appreciated and help us continue to empower students to take charge of their education by addressing their individual needs. Pacific Charter Institute 501(c)(3) #16-1727094. If you have questions about your donation, please reach out through our donation inquiry form.
Previous Scholarship Recipients & Donors
2022 Scholarship Recipients
Aiden Nelson
Aleshani Altan
Alexis Erickson Y Garza
Allison Cunningham
Alyssa Orozco
Amal Awnallah
Amy Peralta
Andre Muteba
Angelina Ramirez
Anna Kalmykov
Christophe Karleskind
Cody Freshour
Dallas Goolsby
David Kelly
Emily Millen
Ethan Fiore
Evelyn Xiong
Gabriella Caputi
Gavin DeVore
Isabella Morrison
Jadyn Moore
Jordan Moore
Joy Salo
Jules Magistrado
Kayla Stoeckle
Kylie Bradford
Kyrsten Bradford
Maggie Thomas
Marcelyn Brown
Molly Thomas
Nehemiah Howard
Rachel Tokheim
Raniyah Khan
Rebecca Nelson
Rehmanullah Roshan
Ruby Rodriguez Svityaschuk
Ruslan Normukhamedov
Simon Burgess
Sophia Outley
Sydney Shaw
Sydnie Lerwill
Thalia Ellison
Yani Melendez
Zara Rauf
2021 Scholarship Recipients
Aiden Lee
Alexis Daniels
Alla Pivnyuk
Andrew Delgado
Aniela Anuszczyk
Azami Abe
Brooklyn Erickson
Clara Nash
Colton Kelly
Elina Iushchenko
Emily Kerschner
Firdaws Alowdi
Grace Jarvis
Hunter Gibbs
Isaiah Camacho
Jaden Quintos
Jake Siders
Jasmine Cornwell
Jeannie Braun
Kelsey Casey
Lazuli Lune
Liliana Martinez
Lorraine Savala
Marcela Solis-Alaba
Mathew Cueva
Mehvish Hasan
Mia Schneider
Mykhaela Briggs
Nagiba AlAriemy
Natalie Michaels
Nathan Uebelhoer
Nathaniel Baughman
Nicholas Gladen
Raeyann Agrama
Sophia Yermolenko
Sophie Swisher
Sydney Acosta
Tayler Bradley
2020 Scholarship Recipients
Aiden Garza
Aiden Lu
Allyiana Mota
Alexis Smith
Anna Renton
Ashley Fisher
Brooke Smith
Catherine Richard
Cheyenne Kenney
Dashanti Emerson
Elisha Johnson
Emily Bunje
Esfir Gordovskaya
Grant Goolsby
Hannah Walker
Hasna Khan
Joshua Lutz
Julian LeForestier
Kassandra Anguiano
Katherine Metlenko
Kathy Castillo
Kaylee Christianson
Kennedy Felts
Logan Winn
Marie Pavloff
Owen Mink
Ricardo Marez
Ruth Jarvis
Samson Hulett
Vanessa Furze
Yire Castro
Yuliya Palamaryuk
Special Appreciation to the Following Donors:
Dr. Rex Fortune
Barbara Keefer
Judith Miler
Trevor Viegas
Staff Contributors 2022—2021
Abbott-Aronsen, Bridget M
Alfonso, Julie J
Anderson, Paula M
Aston, Debora L
Baker, Pamela O
Ball, Joy M
Bean, Nancy J
Bellecci, Marcella
Bettencourt, Rachel L
Bird, Jennifer L
Blesso, Rebecca M
Bradshaw, Laurie J
Brayton, Debra
Breakfield, Krista E
Breining, Christine A
Brook-Ellis, Jennifer A
Camargo, Vianey
Caputi, Lisa L
Chao, Jonathan
Chapman, Marguerite S
Chatman-Anderson, Rita R
Comer, Leanna W
Connor, Kristin A
Cook, Kahla L
Correia, Sandra D
Deardorff, Amanda
Diaz, Ruby L
Dutton, Katherine L
Eaton, Shelly L
Eberhardt, Amber J
Ellis, Michelle M
Enos, Catherine S
Ferrer, Carla V
Franco-Matteoli, Danielle N
Geist, Janine G
Giannecchini, Kahla L
Gomes, Cheryl M
Greenhouse, Kimberly L
Grill, Marcie L
Ham, Sherri L
Haney, Anne K
Hines, Althea A
Hodgson, Sharron E
Hollinside, Malika
Hurn, Sherri L
Johnson, Denise M
Jones, Stacie A
Karlsrud, Kristin A
Keefer, Paul A
Law, Kaitlin J
Leader, Rebecca A
Leedy, Leslie J
Leonardo, Jodi A
Long, Jennifer A
Marczak, Suzanne M
Mariano, Heather
Marquiss, Anne-Marie
McClain, Michael J
McInerney, Jennifer
McLaughlin, Daniel T
Medrano, Isabel L
Mendoza, Miguel R
Meyers, Theresa Z
Mittan, John
Moore, Susan L
Munn, Cheantell N
Myers, Rebekah A
Myers, Theresa K
Navarro, Murray S
Nguyen, Jessica
Pastore, Larry M
Pattee, Candida
Ramos, Angela
Ribota, Timothy A
Rodriguez, Julia A
Ross, Quanee
Schnase, Luanne P
Schneider, Matthew W
Semeryuk, Lyudmila
Shankarappa, Nicole D
Sharp, Kristina
Sparrevohn, Loana P
Spratling, Christine J
Stack, Scott A
Stern, Michael J
Urfer, Lorraine R
Vernier, Donna F
Ward, Mary E
Washington, Kassondra L
Wilson, Heidi A
Woodbeck, Raymond
Ziccardi, Christine L
Zowjah-Malik, Jeri L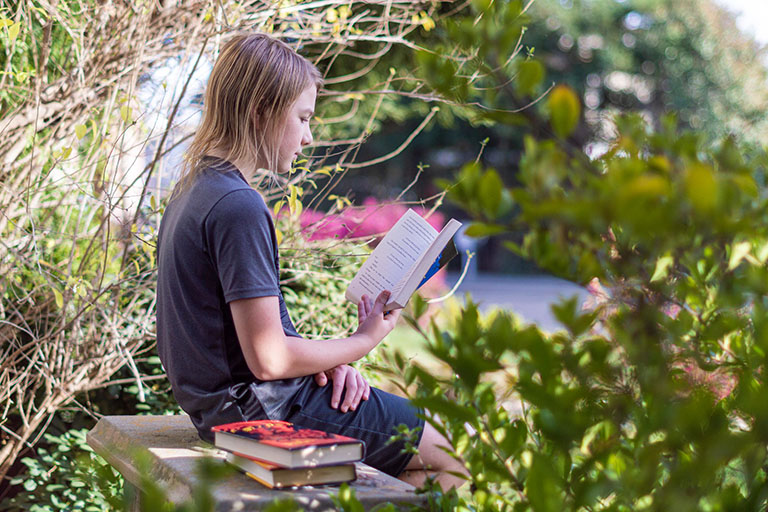 Have questions or want to learn more about PCI?
School Starts August 14th! We can't wait to welcome all of our students back on Monday, August 14! All of us at PCI hope you and your families used the time away from academics to gain new experiences that will inform your individual learning styles and goals...
By Paul Keefer The pandemic taught us many things, particularly in the world of education. Many families realized that the structure of a classroom was essential for their child's learning — and that without access to that structure, kids struggled both academically...
How New Pacific School Defines Student SuccessWe recently asked New Pacific School's Roseville Principal, Eric Garber, "How can a parent know if they have chosen the best educational setting for their child?" Staying true to New Pacific School's child-centered...