Our Vacaville Resource Center offers homeschool and independent learning programs to students in kindergarten through 12th grade. In lower grades, parents are actively involved with the education of their students, balancing independent study with supplemental on-site courses and the support of a credentialed teacher. As they progress, students are encouraged to transition into becoming self-motivated, independent learners, and are placed with a highly qualified teacher who guides them through their studies.
HPCS Vacaville offers
TK—12th grade homeschool support & independent study hybrid
College prep (A to G) pathway available
Onsite workshops and course offerings
School organized activities
Multiple online resources available
Access to our custom, innovative virtual (real time) courses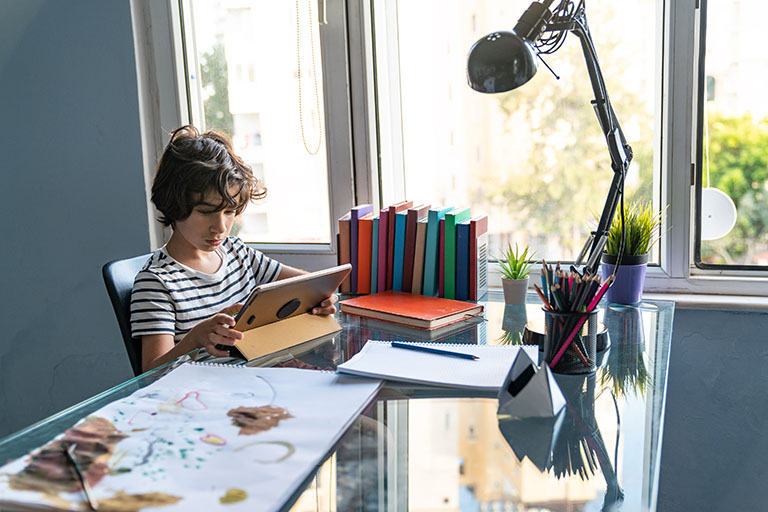 Enroll in a Pacific Charter Institute charter school today.
Phone Number & Address
Fax: (707) 471-7277
354 Parker Street, Vacaville, CA 95688
Medical Assistant and EKG TechnicianYoung Ruslan Normukhamedov had desired a career in the medical field, but as one of three sons of a struggling single mother, that desire appeared to be an unattainable dream. Then, while he was a sophomore at a nearby public...
Our New WebsiteWe have launched our recently redesigned website! The new website features an expanded menu and the addition of noticeable buttons as well as designated call-to-actions to make finding important information and resources easier for our visitors. The...
By Paul Keefer The pandemic taught us many things, particularly in the world of education. Many families realized that the structure of a classroom was essential for their child's learning — and that without access to that structure, kids struggled both academically...
No one will argue against the fact that the pandemic changed our children's lives in ways we possibly cannot begin to imagine. Most recently, California's K12 public school state test scores reflected a general learning loss across the state. No one should be shocked,...