This VOLTs class offers PCI students an opportunity to discover and understand mathematical concepts by answering questions and working through challenges on their own. Students learn to be actively engaged in generating their own understanding of skills and apply the knowledge in new ways. Using an exciting new curriculum, JUMP Math, our students will progress from basic to challenging skills through a series of digital lessons and a reteach/practice plan provided by the class teacher.
View and download the Volts Catalog for more information.
Homeschool families should contact your teacher for sign-up procedures.
Previous Math & ELA recorded sessions and materials can be found at www.voltspci.weebly.com.

Math grades 2-6 using Go Math
Ela grades 2-5 using Journeys
For each week there are free worksheets and videos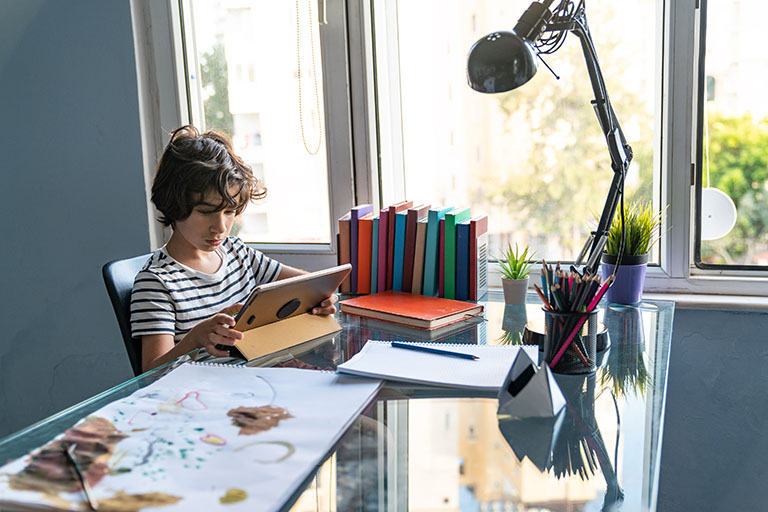 Enroll in a Pacific Charter Institute charter school today.
Medical Assistant and EKG TechnicianYoung Ruslan Normukhamedov had desired a career in the medical field, but as one of three sons of a struggling single mother, that desire appeared to be an unattainable dream. Then, while he was a sophomore at a nearby public...
How New Pacific School Defines Student SuccessWe recently asked New Pacific School's Roseville Principal, Eric Garber, "How can a parent know if they have chosen the best educational setting for their child?" Staying true to New Pacific School's child-centered...
No one will argue against the fact that the pandemic changed our children's lives in ways we possibly cannot begin to imagine. Most recently, California's K12 public school state test scores reflected a general learning loss across the state. No one should be shocked,...